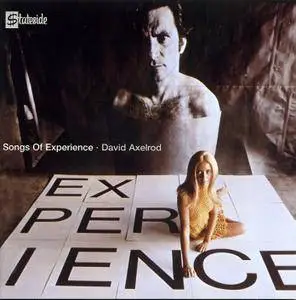 David Axelrod - Songs of Experience (1969) Remastered Reissue 2000
XLD | FLAC | Image (Cue&Log) ~ 191 Mb | Mp3 (CBR320) ~ 79 Mb | Scans included
Label: Stateside/EMI | # 7243 5 21589 2 8, 521 5892 | Time: 00:32:05
Jazz Fusion, Jazz-Funk, Baroque Pop, Psychedelic R&B, Easy Listening
Songs of Experience is the second studio album by American composer and producer David Axelrod, released in October 1969 by Capitol Records. It was composed, arranged, and produced by Axelrod, who worked with session musicians such as guitarist Al Casey, drummer Earl Palmer, and conductor Don Randi. As with his 1968 debut album Song of Innocence, Axelrod composed musical interpretations of English poet William Blake's Songs of Innocence and of Experience, an 18th-century illustrated collection of poems.
A jazz fusion album, Songs of Experience explores darker sounds than its predecessor, as the poems Axelrod drew on for inspiration dealt with the darker side of humanity. Its music was partly inspired by composer Gunther Schuller's Third Stream concept. Axelrod composed Baroque orchestrations with rock, R&B, pop, and folk music elements.
Songs of Experience received retrospective acclaim from music critics, who found Axelrod's compositions musically varied and innovative. Contemporary musicians praised it as a source for sampling in hip hop production. Some of its songs have been sampled frequently by hip hop artists and producers. In 2000, the album was reissued by EMI.
After the modicum of success he'd experienced with his debut, Song of Innocence, set to William Blake's epic suite of poems, composer, arranger, and producer David Axelrod turned to the British poet's Songs of Experience for inspiration in creating his follow-up album. Using eight of Blake's poems, Axelrod composed a suite that was less rock in its aim and more pop- and jazz-oriented in places, but overall a more orchestral work. Texturizing a symphony with percussive elements and the use of British and Irish folk song, as well as the stylistic inventions of fellow arranger Gerald Wilson for effect, Axelrod created a sobering, and, in places, even melancholy collage of song and lyrical styles that slid rather than drove home its point: that experience is a good but bittersweet teacher. Axelrod's compositions are positively literary here, lush and varied, using as much space as they do sound for dramatic and dynamic effect. His complex use of the various colors the horn section was capable of producing allowed him to create new palettes for the rock instrumentation. The centerpiece of the album is "The Human Abstract," a gently swinging, funky, bass-driven work that juxtaposes a strummed electric guitar playing augmented sevenths against an acoustic piano and a muted drone of horns. By the time the guitar enters for its solo, the strings have erected a space out of the ether for themselves to further shore up the orchestra's time-honored body against the wail of unrepentant youth. The tension in the tune is dramatic, colorful, and hued with as much red and yellow as there is blue and black. When the French horns and tuba state their case against the high-flying impetuousness of the restless spirit, a piano bridges the gap, whispering the melody's main theme in the center channel, whispering them both out into silence. Other notables are the positively majestic "The Divine Image," and the pastoral sadness in "A Little Girl Lost." Axelrod's meditations were getting darker with the times in 1969, but they hadn't yet reached the horrific potential for darkness that they would on 1971's Earth Rot. In 1969, Axelrod was still a musical contemplative searching for a sound that best exemplified not only his feelings but also the heady text he sought to sonically illustrate. He succeeded in spades.



Review by Thom Jurek, Allmusic.com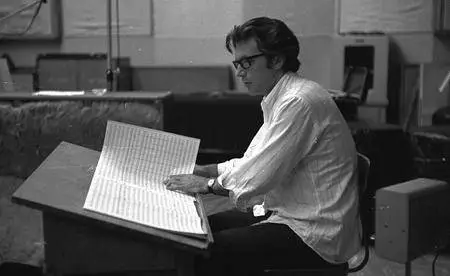 Tracklist:
01. The Poison Tree (3:12)
02. A Little Girl Lost (3:29)
03. London (2:49)
04. The Sick Rose (4:50)
05. The School Boy (2:33)
06. The Human Abstract (5:35)
07. The Fly (4:54)
08. A Divine Image (4:43)
X Lossless Decoder version 20090910 (109.7)

XLD extraction logfile from 2009-09-21 14:13:40 +0400

David Axelrod / Songs Of Experience

Used drive : PIONEER DVD-RW DVR-112D (revision BC14)

Use cdparanoia mode : YES (CDParanoia III 10.2 engine)
Disable audio cache : OK for the drive with cache less than 2750KB
Make use of C2 pointers : YES
Read offset correction : 48
Max retry count : 100

TOC of the extracted CD
Track | Start | Length | Start sector | End sector
––––––––––––––––––––––––––––-
1 | 00:00:00 | 03:12:02 | 0 | 14401
2 | 03:12:02 | 03:28:57 | 14402 | 30058
3 | 06:40:59 | 02:49:34 | 30059 | 42767
4 | 09:30:18 | 04:49:40 | 42768 | 64482
5 | 14:19:58 | 02:32:47 | 64483 | 75929
6 | 16:52:30 | 05:35:12 | 75930 | 101066
7 | 22:27:42 | 04:54:35 | 101067 | 123151
8 | 27:22:02 | 04:42:52 | 123152 | 144353


All Tracks
Filename : /Volumes/BlackPod/01 Unknown Artist - Unknown Title.flac
CRC32 hash : 33C87AD8
CRC32 hash (skip zero) : 44A3744E
Statistics
Read error : 0
Skipped (treated as error) : 0
Edge jitter error (maybe fixed) : 0
Atom jitter error (maybe fixed) : 0
Drift error (maybe fixed) : 0
Dropped bytes error (maybe fixed) : 0
Duplicated bytes error (maybe fixed) : 0

Track 01
CRC32 hash : E11DB79F
CRC32 hash (skip zero) : AF63F1E8
AccurateRip signature : E8221BF6
->Accurately ripped! (confidence 5)
Statistics
Read error : 0
Skipped (treated as error) : 0
Edge jitter error (maybe fixed) : 0
Atom jitter error (maybe fixed) : 0
Drift error (maybe fixed) : 0
Dropped bytes error (maybe fixed) : 0
Duplicated bytes error (maybe fixed) : 0

Track 02
CRC32 hash : E3AA73C3
CRC32 hash (skip zero) : 846E6A42
AccurateRip signature : B9020CA0
->Accurately ripped! (confidence 5)
Statistics
Read error : 0
Skipped (treated as error) : 0
Edge jitter error (maybe fixed) : 0
Atom jitter error (maybe fixed) : 0
Drift error (maybe fixed) : 0
Dropped bytes error (maybe fixed) : 0
Duplicated bytes error (maybe fixed) : 0

Track 03
CRC32 hash : 21D35B11
CRC32 hash (skip zero) : D784445F
AccurateRip signature : 0533BA1D
->Accurately ripped! (confidence 5)
Statistics
Read error : 0
Skipped (treated as error) : 0
Edge jitter error (maybe fixed) : 0
Atom jitter error (maybe fixed) : 0
Drift error (maybe fixed) : 0
Dropped bytes error (maybe fixed) : 0
Duplicated bytes error (maybe fixed) : 0

Track 04
CRC32 hash : 1B87372A
CRC32 hash (skip zero) : ADB957FC
AccurateRip signature : 789FB997
->Accurately ripped! (confidence 5)
Statistics
Read error : 0
Skipped (treated as error) : 0
Edge jitter error (maybe fixed) : 0
Atom jitter error (maybe fixed) : 0
Drift error (maybe fixed) : 0
Dropped bytes error (maybe fixed) : 0
Duplicated bytes error (maybe fixed) : 0

Track 05
CRC32 hash : E86CDC7E
CRC32 hash (skip zero) : 74E1D720
AccurateRip signature : 3F7A3135
->Accurately ripped! (confidence 5)
Statistics
Read error : 0
Skipped (treated as error) : 0
Edge jitter error (maybe fixed) : 0
Atom jitter error (maybe fixed) : 0
Drift error (maybe fixed) : 0
Dropped bytes error (maybe fixed) : 0
Duplicated bytes error (maybe fixed) : 0

Track 06
CRC32 hash : DB9C56E6
CRC32 hash (skip zero) : E444E407
AccurateRip signature : 41ACB029
->Accurately ripped! (confidence 5)
Statistics
Read error : 0
Skipped (treated as error) : 0
Edge jitter error (maybe fixed) : 0
Atom jitter error (maybe fixed) : 0
Drift error (maybe fixed) : 0
Dropped bytes error (maybe fixed) : 0
Duplicated bytes error (maybe fixed) : 0

Track 07
CRC32 hash : 70633DF5
CRC32 hash (skip zero) : 50D9A015
AccurateRip signature : F9002827
->Accurately ripped! (confidence 5)
Statistics
Read error : 0
Skipped (treated as error) : 0
Edge jitter error (maybe fixed) : 0
Atom jitter error (maybe fixed) : 0
Drift error (maybe fixed) : 0
Dropped bytes error (maybe fixed) : 0
Duplicated bytes error (maybe fixed) : 0

Track 08
CRC32 hash : 4C98DB13
CRC32 hash (skip zero) : C19C2845
AccurateRip signature : 68BCB4E3
->Accurately ripped! (confidence 5)
Statistics
Read error : 0
Skipped (treated as error) : 0
Edge jitter error (maybe fixed) : 0
Atom jitter error (maybe fixed) : 0
Drift error (maybe fixed) : 0
Dropped bytes error (maybe fixed) : 0
Duplicated bytes error (maybe fixed) : 0

No errors occurred

End of status report
[CUETools log; Date: 30.05.2018 16:58:16; Version: 2.1.4]
[CTDB TOCID: YBW7m50sdQW9TNBbfsOlDYx3MOw-] found.
Track | CTDB Status
1 | (29/29) Accurately ripped
2 | (29/29) Accurately ripped
3 | (29/29) Accurately ripped
4 | (29/29) Accurately ripped
5 | (29/29) Accurately ripped
6 | (29/29) Accurately ripped
7 | (29/29) Accurately ripped
8 | (29/29) Accurately ripped
[AccurateRip ID: 000918f7-003df310-59078408] found.
Track [ CRC | V2 ] Status
01 [e8221bf6|21efd3cc] (07+14/30) Accurately ripped
02 [b9020ca0|da5a4924] (07+14/30) Accurately ripped
03 [0533ba1d|3aef9c78] (07+14/30) Accurately ripped
04 [789fb997|0111a94d] (07+14/30) Accurately ripped
05 [3f7a3135|3f0ae5ac] (07+14/30) Accurately ripped
06 [41acb029|7cb65e9e] (07+14/30) Accurately ripped
07 [f9002827|43f6058b] (07+14/30) Accurately ripped
08 [68bcb4e3|ed7cc497] (07+14/30) Accurately ripped
Offsetted by -10:
01 [235f808c] (02/30) Accurately ripped
02 [e86d8d7a] (02/30) Accurately ripped
03 [0197fe77] (02/30) Accurately ripped
04 [b700a791] (02/30) Accurately ripped
05 [74e60f1d] (02/30) Accurately ripped
06 [cfda363f] (02/30) Accurately ripped
07 [827bebd7] (02/30) Accurately ripped
08 [413413a5] (02/30) Accurately ripped
Offsetted by -676:
01 [8cbeab92] (00/30) No match (V2 was not tested)
02 [3e987964] (00/30) No match (V2 was not tested)
03 [aae0f9e1] (00/30) No match (V2 was not tested)
04 [f16b5d9b] (00/30) No match (V2 was not tested)
05 [8df5fd45] (00/30) No match (V2 was not tested)
06 [00187ec5] (00/30) No match (V2 was not tested)
07 [ad483b07] (00/30) No match (V2 was not tested)
08 [c50eedb7] (00/30) No match (V2 was not tested)

Track Peak [ CRC32 ] [W/O NULL]
– 98,8 [33C87AD8] [44A3744E]
01 97,7 [E11DB79F] [AF63F1E8]
02 97,2 [E3AA73C3] [846E6A42]
03 98,8 [21D35B11] [D784445F]
04 98,8 [1B87372A] [ADB957FC]
05 74,2 [E86CDC7E] [74E1D720]
06 98,8 [DB9C56E6] [E444E407]
07 98,8 [70633DF5] [50D9A015]
08 98,8 [4C98DB13] [C19C2845]
foobar2000 1.2 / Dynamic Range Meter 1.1.1
log date: 2018-05-31 16:32:30

––––––––––––––––––––––––––––––––––––––––
Analyzed: David Axelrod / Songs Of Experience
––––––––––––––––––––––––––––––––––––––––

DR Peak RMS Duration Track
––––––––––––––––––––––––––––––––––––––––
DR11 -0.20 dB -13.59 dB 3:12 01-The Poison Tree
DR13 -0.25 dB -18.91 dB 3:29 02-A Little Girl Lost
DR10 -0.10 dB -13.31 dB 2:49 03-London
DR11 -0.10 dB -14.04 dB 4:50 04-The Sick Rose
DR12 -2.59 dB -20.67 dB 2:33 05-The School Boy
DR11 -0.10 dB -15.61 dB 5:35 06-The Human Abstract
DR10 -0.10 dB -12.65 dB 4:54 07-The Fly
DR12 -0.10 dB -17.97 dB 4:43 08-A Divine Image
––––––––––––––––––––––––––––––––––––––––

Number of tracks: 8
Official DR value: DR11

Samplerate: 44100 Hz
Channels: 2
Bits per sample: 16
Bitrate: 806 kbps
Codec: FLAC
================================================================================