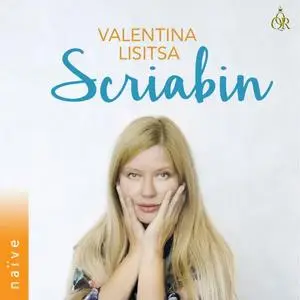 Valentina Lisitsa - Scriabin (2022)
FLAC tracks | 46:15 | 132 Mb
Genre: Classical / Label: naïve
Pianist Valentina Lisitsa was among the first classical musicians to use an internet video service as a significant method of promoting her career. Her strategy was successful: in the 2010s decade she was signed to the major label Decca and has been a fixture in its stable of artists. Lisitsa was born in Kiev, Ukraine, then part of the Soviet Union, on March 25, 1973. She took up the piano at three and was giving concerts within a year, but for a time she hoped to become a professional chess player. Lisitsa attended the Lysenko School of Music in Kiev and then enrolled at the Kiev Conservatory, studying with Ludmilla Tsvierko. There she met pianist Alexei Kuznetsoff, and the pair began performing as duo pianists. They won the Murray Dranoff Two Piano Competition in Miami in 1991 and moved to the U.S., settling in North Carolina.