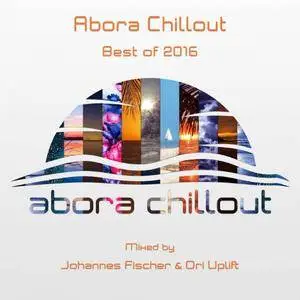 VA - Abora Chillout Best Of 2016 (By Johannes Fischer And Ori Uplift) (2017)
MP3 CBR 320 kbps | 01:55:25 | 269 Mb
Genre: Lounge, Chillout, Downtempo, Ambient / Label: Abora Chillout
The album was written by Johannes Fischer, Ori Uplift and released January 11, 2017. On the soundtrack got 15 tracks total length of more than an hour. A selection is a compilation of original music. Release Records label engaged Abora Chillout.
Track List:
1. Illitheas & Johannes Fischer - Tears Of Hope (Chillout mix) 02:45
2. Afternova - By Your Side (Piano version) 02:09
3. Night Sky - Visions (original mix) 02:43
4. Driftmoon & Sylvia Tosun with Geronimo - Haze (original mix) 03:33
5. InnerSync - A State Of Bliss (Chillout mix) 07:57
6. Afternova - Loneliness (feat Amy Lee) 03:03
7. Serotonin - Chapters Of Life (original mix) 03:59
8. Dipshankar Das - Blissful Soul (original mix) 07:00
9. Personality Disorder - F32 (original mix) 06:24
10. Matt Leger - Dark Sunset (original mix) 05:16
11. Anton Seim - Good Night (original mix) 04:30
12. Night Sky - A Happy Moment (original mix) 02:58
13. Night Sky - Reminiscence (original mix) 02:02
14. Driftmoon with Merethe Soltvedt - Until Its Over (original mix) 04:26
15. Johannes Fischer & Ori Uplift - Abora Chillout: Best Of 2016 (continuous DJ mix) 56:34