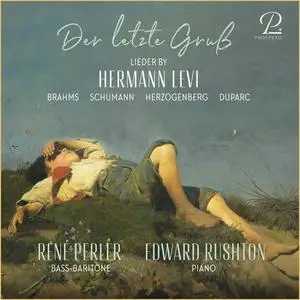 René Perler - Der Letzte Gruss - Lieder by Hermann Levi (2021)
FLAC tracks | 70:41 | 215 Mb
Genre: Classical / Label: Prospero Classical
Hermann Levi (1839–1900) attracted attention early on due to his musical talent. After studying music, he first worked as a conductor. In his early days, however, he also composed a lot, especially songs, of which the baritone René Perler and Edward Rushton put together a selection at the piano. Songs by Schumann, Herzogenberg, Duparc and Brahms complete the program. Brahms was initially close friends with Levi, but later there was a falling out over Levi's commitment to Wagner. The present program was played in the Wahnfried house on Wagner's original Steinway grand piano, which the composer received in 1876 as a gift from Steinway & Sons.