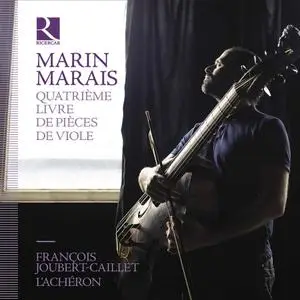 L'Achéron & François Joubert-Caillet - Marais: Quatrième livre de pièces de viole (2021)
WEB FLAC (tracks) - 1,2 Gb | MP3 CBR 320 kbps - 528 Mb | 03:50:31
Classical | Label: Ricercar, Outhere Music
Marin Marais published his Quatrième Livre de Pièces de Viole two years after the death of Louis XIV, establishing himself as the undisputed master of the genre and providing pieces not only for musicians who had achieved some skill on the viol but also for the most virtuoso players. Here Marais reshaped the classical forms, altering the traditional sequence for the suites and making an increasing use of character pieces. The sometimes whimsical imagery and the new freedom of form that these pieces contain reach their peak in the astonishing Suitte d'un goût étranger; these thirty or so pieces employ as yet unheard-of keys and offer a multitude of characters and representations that can tend towards the exotic. Breaking further new ground, and somewhat influenced by the Italian trio, Marais ended the Quatrième Livre with two suites for three viols, a genre he claimed to be new to France.