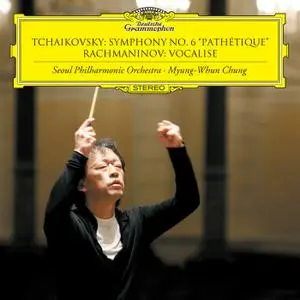 Seoul Philharmonic Orchestra, Myung-Whun Chung - Tchaikovsky: Symphony No. 6 "Pathétique" / Rachmaninov: Vocalise (2012)
WEB | FLAC (tracks) - 238 MB | 54:03
Genre: Classical | Label: Deutsche Grammophon
The Seoul Philharmonic Orchestra was founded in 1948 and has always played a key role in the development of the classical music scene in South Korea. The appointment of the respected Myung-Whun Chung as music director and principal conductor in 2005 heralded an artistic renaissance for the orchestra. And now that the famous German yellow label has, by way of maestro Chung, taken the Seoul Philharmonic under its wings, the ensemble also seems destined for brilliant horizons outside of the Korean border.