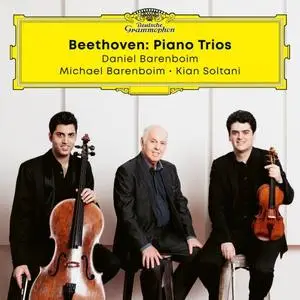 Daniel Barenboim - Beethoven Trios (2020)
FLAC tracks | 03:26:33 | 793 Mb
Genre: Classical / Label: Deutsche Grammophon (DG)
Pianist/Conductor Barenboim continues his 2020 Beethoven Journey with a complete recording of Piano Trios. "There is a lack of equality in this world. For only if everyone were equal there would be no conflicts", he says. Equal standing is also indispensable for the piano trios of Beethoven, whom he's always regarded as one of the most important composers. Performed w/ Michael Barenboim & Kian Soltani, who were shaped as concertmaster and principal cellist of the West-Eastern Divan Orchestra.