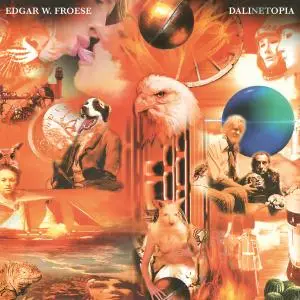 Edgar Froese - Dalinetopia (2020)
WEB FLAC (tracks) - 478 MB | Tracks: 10 | 69:33 min
Style: Electronic, Ambient, Krautrock | Label: Esoteric / Reactive
Esoteric Reactive is delighted to announce the first ever full commercial release of the 2004 recording by Tangerine Dream founder Edgar Froese, "Dalinetopia". In 1967, the young Edgar Froese met the unique and eccentric artist Salvador Dali. Visiting the painter twice and performing together with Tangerine Dream a few times in his villa in Port Lligat, Spain, Edgar was one of the few musicians who knew the man face to face.