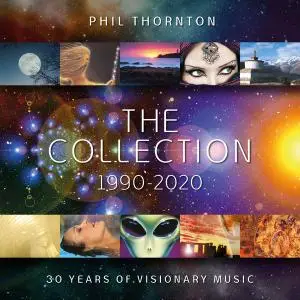 Phil Thornton - The Collection 1990 - 2020 (2021)
WEB FLAC (tracks) - 426 MB
1:12:10 | World, New Age | Label: New World Music
A keen sorcerer of sonic visions, Phil has written and produced over 50 solo albums to date, as well as many best selling collaborations, with combined sales of over two million albums worldwide. An acclaimed master of the synthesiser, a highly talented multi instrumentalist and Innovative producer, his adventurous and seductive compositions ring out with a tremendous 'journey' quality evoking rich exotic soundscapes. Phil has over the last 30 years been travelling the world, collaborating with performers and musicians at home and on location, resulting in a wide variety of material.
This album showcases a significant aspect of New World Music's part in that journey.