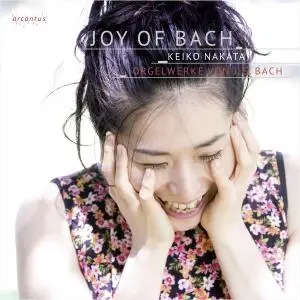 Keiko Nakata - Bach: Joy of Bach (2020)
WEB FLAC (tracks) - 303 MB | Tracks: 16 | 63:56 min
Style: Classical | Label: Arcantus
Organ? Bach? Classical music? Yes! With pleasure! The joy of Johann Sebastian Bach seizes the listener immediately while listening to this recording. The organ being one of the most important instruments in Bach's oeuvre, Keiko Nakata explores prominent works she has written for this wonderful instrument.Besides sacred works like the Fantasia super: "Komm, Heiliger Geist", BWV 651 and the Choral prelude "O Mensch, bewein dein Sünde groß", BWV 622, there are major works like the famous Toccata und Fuge d-Moll, BWV 565 and Bach's adaption of the Concerto d-Moll, BWV 596 after Antonio Vivaldi on Keiko Nakata's debut album. She plays on the organ of Marc Garnier in the Temple Saint-Jean in Belfort.