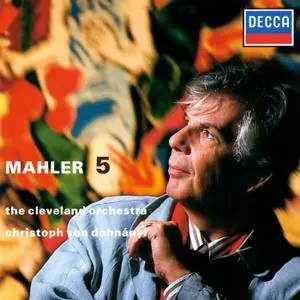 Christoph von Dohnányi, Cleveland Orchestra - Mahler: Symphony No. 5 (1989)
WEB | FLAC (tracks) - 307 MB | 01:05:21
Genre: Classical | Label: Decca
Having never liked Mahler's Fifth as much as 1-4 and the 6th, I approached this recording with some trepidation. To my ears, Boulez was too cerebral, Bernstein too hysterical, and Barbirolli too rhythmically loose. But Dohnanyi, one of the most underrated conductors of our time (the others being Chailly and Mackerras) gives here an outstanding performance of the symphony, finding an incredibly valid mid-point between lyrical warmth and muscular power. My one complaint was the second movement, which is not quite as frightening as one might like, yet the way Dohnanyi finishes his phrases and connects the disparate sections of each movement leave one breathless with wonder.