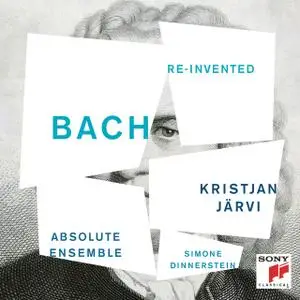 Absolute Ensemble, Kristjan Järvi, Simone Dinnerstein - Bach Re-invented (2013)
WEB | FLAC (tracks) - 380 MB | 57:08
Genre: Classical | Label: Sony Classical
Fusions of the music of J.S. Bach with contemporary popular and vernacular-based traditions comes in many flavors; even bluegrass mandolinist Chris Thile is reportedly set to release a Bach album. This one, by Estonian conductor Kristjan Järvi and his Absolute Ensemble, is both more fearless and better than most. The Absolute Ensemble is a young group whose members are encouraged to explore classical music with improvisatory freedom, with classical musicians exploring jazz and vice versa. "To be, this would be a dream come true. It's as if the Palestinians and the Israelis would agree to a lasting peace," Järvi says.