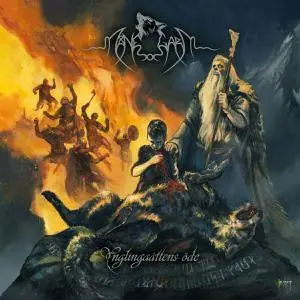 Manegarm - Ynglingaättens Öde (2022)
Sweden | MP3 CBR 320 Kbps | 113 MB
Viking/Black/Folk Metal | Label : Napalm Records
Swedish folk metal wolf pack MÅNEGARM take another stroll through ancient sagas and myths of long forgotten times on the successor of chart-breaking Fornaldarsagor (2019) – the upcoming 10th studio album Ynglingaättens Öde (Engl. the fate of the Ynglinga kin) – out April 15, 2022 via Napalm Records. In this multifaceted world of sound, MÅNEGARM incorporate Pagan inspired lyricism based on the old Norse poem Ynglingatal, that describes the fate of an old Norse dynasty - the house of Ynglinga. Ynglingaättens Öde offers balanced variety and atmosphere, breathing new life into ancient myths. With Ynglingaättens Öde, MÅNEGARM underline their standing as spearheads of the world of Viking metal once more and keep Pagan traditions alive, even after 25 years of existence.