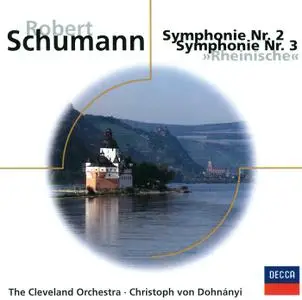 Christoph von Dohnányi, The Cleveland Orchestra - Schumann: Sinfonie Nr. 2 & Nr. 3 "Rheinische" (2000)
WEB | FLAC (tracks) - 347 MB | 01:08:39
Genre: Classical | Label: Decca
With all of Deutsche Grammophon, Decca, and Philips catalogs to choose from, why did producers pick for re-release Christoph von Dohnányi and the Cleveland Orchestra's recordings of Schumann's Second and Third symphonies? Among many others, they had Karajan and the Berlin, Solti with the Vienna, and Haitink with the Concertgebouw, so why pick Dohnányi and the Cleveland? Because they are digital recordings? Perhaps: the very word "digital" is still a potent talisman for listeners looking for a first and perhaps only recording.