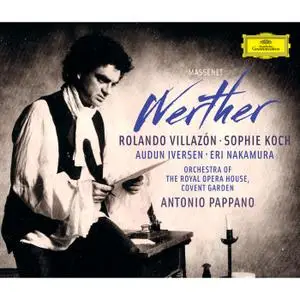 Rolando Villazón, Sophie Koch, Antonio Pappano - Massenet: Werther (2012)
WEB | FLAC (tracks) - 621 MB | 02:11:51
Genre: Classical | Label: Deutsche Grammophon
Werther is one of Rolando Villazón's signature roles and it's easy to see why; he brings both intensity and vulnerable sensitivity to the part of the anguished poet, and he's a terrifically nuanced singing actor. All of the elements of the live 2011 performance from the Royal Opera House, Covent Garden, in fact, are so strong that this recording easily takes a place among the most effective and affecting accounts of the opera. Antonio Pappano, music director of the Royal Opera House, draws impassioned playing and sumptuous, sensual tone from the orchestra. The group responds beautifully to Pappano's subtly inflected and dramatically charged vision of the score.