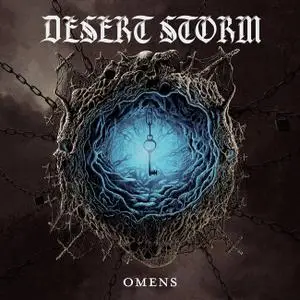 Desert Storm - Omens (2020)
United Kingdom | MP3 CBR 320 Kbps | 91 MB
Southern/Stoner Metal/Rock | Label : APF Records
UK sludge outfit Desert Storm have taken their music to the next level with their overall fifth full-length effort, Omens via APF Records. The album was recorded and mixed by Steve 'Geezer' Watkins at Woodworm Studios, and mastered by Tim Turan at Turan Audio. The group continues to challenge their craft as the follow-up to 2018's Sentinels brings a darker level along with balancing between their trademark sludge sound to adding more melodic enhancements.