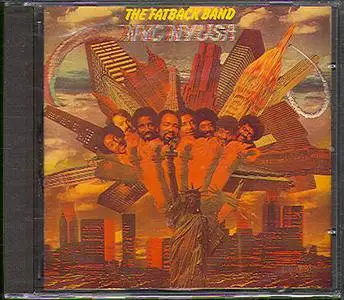 The Fatback Band - NYCNYUSA (1977) [1994, Remastered Reissue]
R&B, Soul/Funk, Disco | EAC Rip | FLAC, Tracks+CUE+LOG+Scans (JPEG) | 38:35 | 240,99 Mb
Label: Southbound Records (UK) | Cat.# CDSEWM 030 | Released: 1994-07-29 (1977)
NYCNYUSA is an improvement over 1976's lackluster Night Fever, but not by much. It suffers from the same problem that plagues many of the albums in the Fatback catalog: While the group has no problem generating solid grooves, they often have trouble translating them into enough solid songs to sustain an album. Inconsistent material continues to be a problem on NYCNYUSA: "Spank the Baby" layers a chant that is inane even by disco standards over a repetitive jam while "Duke Walk" sinks the pleasant quality of its pop-reggae feel with a dull arrangement that lacks any interesting twists and turns. Another problem track is "Cosmic Woman," which fails to make to good on the promise of its interesting title due to uninspired lyrics and a humdrum groove.