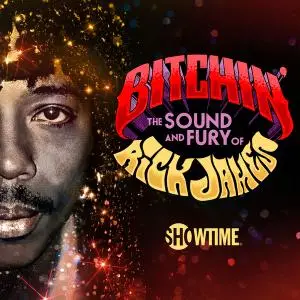 Rick James - Bitchin: The Sound and Fury of Rick James (2021)
FLAC tracks | 1:33:05 | 615 Mb
Genre: Soul, Funk, RnB / Label: UMG
When the name Rick James begins to circulate under the mantle, the funk is already not very funky. The 70s live their last minutes and disco penetrates every nook and cranny of this music supposed to celebrate rhythm, groove and freedom. In activity for more than a decade, P-Funk staggers between genres and no worthy succession of the name points the end of its afro cut on the horizon. Who will pick up the torch of enraged funk, painting the turpitudes of the ghetto ? Who will dare to spill the crates of glitter that have clogged the ears of the greatest specialists in the funk idiom ? Rick James ! His career is atypical because bathed in all possible musical forms. The career of this self-taught R&B (Wilson Pickett), pop (Beatles), rock'n'roll (Chuck Berry, Jimi Hendrix), soul (Sam Cooke, Curtis Mayfield), jazz (Sonny Rollins, Max Roach, Miles Davis) and folk (Bob Dylan) began in 1965 in Canada where he settled to escape enlistment in the American troops sent to Vietnam. There, in Toronto, he formed his own band, the Mynah Birds, with Bruce Palmer on bass and Neil Young on guitar. Named the Black Jagger by his colleagues, Rick recorded several singles that never saw the light of day. The sequel was more successful for Palmer and Young, who went to ride the Buffalo Springfield.