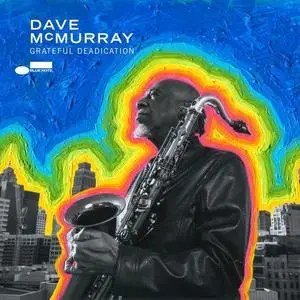 Dave Mcmurray - Grateful Deadication (2021)
FLAC tracks | 60:23 | 363 Mb
Genre: Jazz / Label: Blue Note Records
Dave McMurray made his Blue Note debut in 2018 with 'Music Is Life', an album that focused largely on his own assertive original tunes. The saxophonist returned with 'Grateful Dedication', a cover album that turns one of the most celebrated catalogs in rock songwriting into a vehicle for his own jazz expression. McMurray transforms Grateful Dead favourites like 'Fire on the Mountain', 'Dark Star', 'Touch of Grey' and 'Franklin's Tower' and is joined by vocalist Bettye LaVette and Bob Weir and Wolf Bros on a sublime version of 'Loser'.