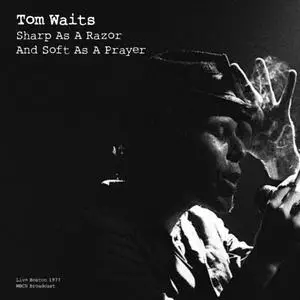 Tom Waits - Sharp As A Razor And Soft As A Prayer (2021)
MP3 320 kbps | 01:16:50 | 176 Mb
Genre: Blues, Rock, Alternative / Label: Smokin' Badger
In the 1970s, Californian Tom Waits combined texts describing the daily lives of low-status, desperate and wacky characters with a personal image reflecting that same lifestyle, all sung in a raspy, raspy voice. By the 1980s, his work became more and more theatrical as his forays into acting and his compositions (most of them in collaboration with his partner Kathleen Brennan) appeared in various films or plays. As the years passed, Waits reached almost mythical status with his fans as well as his peers, and received two Grammy Awards for Bone Machine (1992) and Mule Variations (1999).