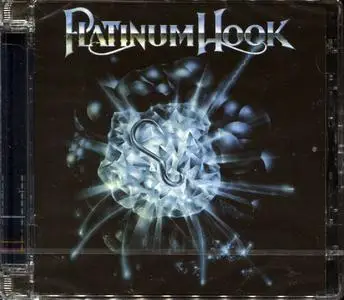 Platinum Hook - Platinum Hook (1978) [2014, Remastered & Expanded Edition]
R&B, Soul/Funk, Motown, Disco | EAC Rip | FLAC, Tracks+CUE+LOG+Scans (JPEG) | 52:38 | 371,25 Mb
Label: Big Break Records (UK) | Cat.# CDBBRX0196 | Released: 2014-08-11 (1978)
Platinum Hook was a slick R&B/Funk combo who released three albums on Motown between 1978 and 1983. Having signed to the label for their debut eponymous release in 1978, Platinum Hook offered up a smooth and engaging R&B/Funk sound that more than matched their label mates and other rivals of the time. Platinum Hook opens with the tight club groove Bittersweet, a horn and synth led track that introduces the groups lead vocalists Tina Renee Stanford and Stephen Daniels to blistering effect. Track 2 is an excellent cover of Shotgun's mid-tempo funk jam from the previous year, Hotline. ''Til I Met You and Lover What You've Done (To Me) are both smooth soul ballads that still bring the funk into the rhythms and help round out the albums overall sound. Standing On The Verge (Of Getting It On), a cover of the Funkadelic classic, can hold its head up high to the original.