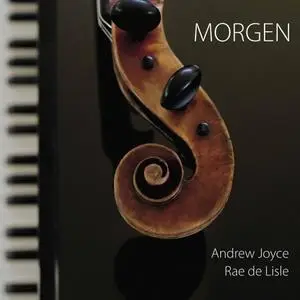 Andrew Joyce & Rae de Lisle - Morgen (2020)
FLAC tracks +booklet | 01:13:06 | 267 Mb
Genre: Classical / Label: Atoll
Morgen is a collection designed to share the pleasures of beautiful and emotional songs and these melodic lines transfer easily to cello. Joyce glories in the soaring vocal phrases with a rich vibrato-laden tone and the absence of words is forgotten by the listener. De Lisle's pianism is subtle and spacious and the players work together with a flexible intimacy ideally suited to the music.The opening seven songs by Brahms are a highlight. For this music full of passionate grief and poignant yearning Joyce uses a huge range of timbre and dynamics, de Lisle a light and easy flow in accompaniment. The Wiegenlied, famous as "Brahms' Lullaby", ends the group, the cello in the foreground as singer and both musicians playing with loving gentleness.