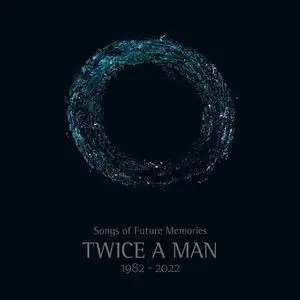 Twice A Man - Songs Of Future Memories (1982 -2022) (2023)
FLAC (tracks), Lossless / MP3 320 kbps | 3:10:20 | 433 Mb / 1,16 Gb
Genre: Synthpop / Label: Dependent
"Songs of Future Memories (1982-2022)" ist die längst überfällige zweite Anthologie der schwedischen Pioniere der elektronischen Musik, TWICE A MAN. Auf drei CDs wurden die besten Tracks aus 14 Song-Alben gesammelt und sorgfältig remastert. Die 7 Instrumentalwerke des Bandkatalogs wurden bei diesem Projekt bewusst ausgeklammert, das als umfassender musikalischer Führer durch die herausragende Karriere der Band dienen kann. "Songs Of Future Memories" erfasst somit 4(!) Jahrzehnte der bahnbrechenden Werke von Twice A Man. Neben den bereits bekannten Stücken hat die Band auch mit "Lotus" und "Dahlia" zwei neue Tracks hinzugefügt, und das dazugehörige 72-Seitige Artwork selbst designed.