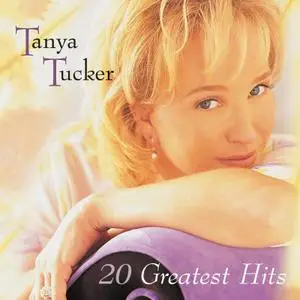 Tanya Tucker - 20 Greatest Hits (2000)
WEB | FLAC (tracks) - 468 MB | MP3 (CBR 320 kbps) - 173 MB | 01:07:57
Genre: Country | Label: Capitol
By some distance the biggest thing to ever come out of Denver City, Texas, Tanya Tucker took the country world by surprise with her 1972 debut smash, "Delta Dawn"; not since Brenda Lee's mid-1950s records had an adolescent country singer sounded so little like a gimmick. Unfortunately, following a healthy string of country hits, an ill-advised move into rock & roll, starting with 1978's TNT, began a period of personal and professional turmoil. For most of the 1980s, Tucker was as well known for her tempestuous affair with Glen Campbell, which regularly landed the pair in the gossip pages with tales of chemically-fueled public spats.