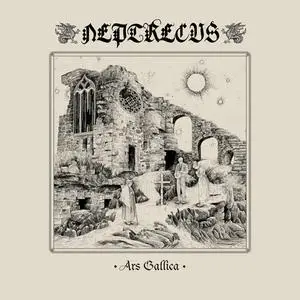 Neptrecus - Ars Gallica (2019)
France | MP3 CBR 320 Kbps | 108 MB
Black Metal | Label : Purity Through Fire
Purity ThroughFire sets August 19th as the international release date for Neptrecus' highly anticipated third album, Ars Gallica. One of the black metal underground's best-kept secrets, Neptrecus have been proudly flying the banner for traditional French black metal since 2011. During that time, they've patiently and studiously built a stellar canon of work that's reverently rooted in '90s classicism but not once smacks of regression or backwards-thinking complacency. If anything, Neptrecus staunchly set their sights on the horizon, and dutifully unfurl forward their attack with windswept grandeur and fiery passion. In short, timeless black metal imagination.