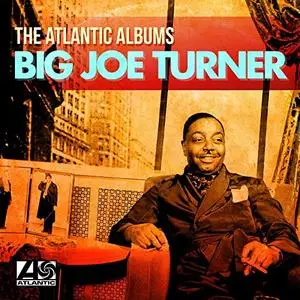 Big Joe Turner - The Atlantic Albums (2021)
FLAC (tracks), Lossless / MP3 320 kbps | 3:11:10 | 433 / 990 Mb
Genre: Blues / Label: Warner Music
The premier blues shouter of the postwar era, Big Joe Turner's roar could rattle the very foundation of any gin joint he sang within – and that's without a microphone. Turner was a resilient figure in the history of blues – he effortlessly spanned boogie-woogie, jump blues, even the first wave of rock & roll, enjoying great success in each genre.Turner, whose powerful physique certainly matched his vocal might, was a product of the swinging, wide-open Kansas City scene. Even in his teens, the big-boned Turner looked entirely mature enough to gain entry to various K.C. niteries. He ended up simultaneously tending bar and singing the blues before hooking up with boogie piano master Pete Johnson during the early '30s. Theirs was a partnership that would endure for 13 years.