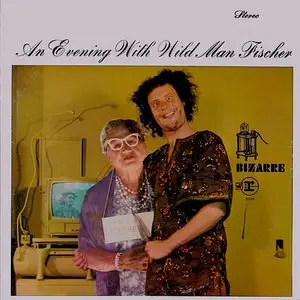 Wild Man Fischer - An Evening With Wild Man Fischer (vinyl rip) (1969) {Bizarre/Reprise}
MP3 CBR 320kbps | RAR | 176 mb
Genre: avant-garde, experimental, psychedelic
An Evening With Wild Man Fischer
is arguably one of the most notorious albums of 1969, if not the entire decade of the 60's. Released on Frank Zappa's Bizarre label, it was produced bY Zappa and also features brief cameos from Rodney Bingenheimer, Kim Fowley, and Girls Together Outrageously. Larry Fischer later released more music later on Rhino Records,
An Evening With Wild Man Fischer
is notorious partially because a major label braved to release it.