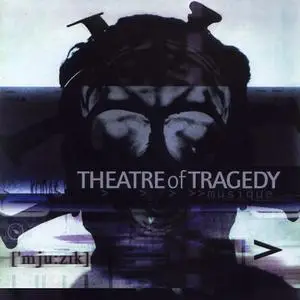 Theatre of Tragedy - Musique (2000)
Norway | MP3 CBR 320 Kbps | 123 MB
Industrial/Gothic Metal/Rock | Label : Nuclear Blast
Musique is the fourth studio album by the Norwegian metal band Theatre of Tragedy, released in 2000. The title on the album's cover, [ˈmjuːzɪk], is the pronunciation of the English word "music" transcribed in the International Phonetic Alphabet. Musique is the album that marked for the band the change from gothic metal with Early Modern English lyrics to a more electronic style, using Modern English. The change in musical direction for Theatre of Tragedy was associated with a change from traditional gothic and supernatural themes to lyrics based on modern life, including technology ("Machine", "Radio"), nightlife ("Image", "The New Man") and streetfighting ("Crash/Concrete"). The song "Commute" has the line "It's more fun to commute" in its lyrics, possibly a reference to Kraftwerk's "It's more fun to compute" from their Computer World album, which in turn is a reference to "It's more fun to compete" found on old pinball machines.