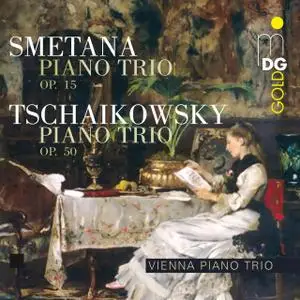 Vienna Piano Trio - Smetana & Tchaikovsky: Piano Trios (2008)
WEB | FLAC (tracks) - 315 MB | 01:13:33
Genre: Classical | Label: MDG Gold
This version of the Tchaikovsky measures up extremely well against its competition; moreover it is (like all chamber recordings from this source) very well balanced. Pianist Stefan Mendl is able to dominate yet become a full member of the partnership throughout. The second movement's variations open gently but soon develop the widest range of style, moving through Tchaikovsky's kaleidoscopic mood-changes like quicksilver and often with elegiac lyrical feeling.