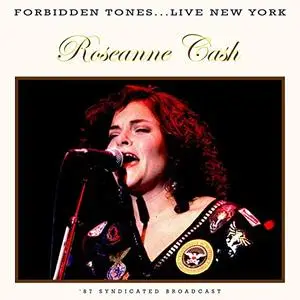 Rosanne Cash - Forbidden Tones (Live 1987) (2021)
MP3 320 kbps | 44:43 | 101 Mb
Genre: Folk Rock, Americana, Singer-Songwriter / Label: musique de soliel
Rosanne Cash is an American singer-songwriter and author. She is the eldest daughter of country musician Johnny Cash and Vivian Liberto Cash Distin, Johnny Cash's first wife.[1] Although she is often classified as a country artist, her music draws on many genres, including folk, pop, rock, blues, and most notably Americana. In the 1980s, she had a string of genre-crossing singles that entered both the country and pop charts, the most commercially successful being her 1981 breakthrough hit "Seven Year Ache", which topped the U.S. country singles chart and reached the Top 30 on the U.S. pop chart.