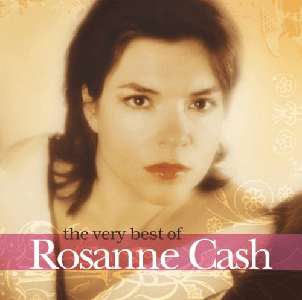 Rosanne Cash - The Very Best Of Rosanne Cash (2005)
WEB FLAC (tracks) - 372 MB
58:34 | Country, Pop, Singer-Songwriter | Label: Columbia - Legacy
Compiling "The Very Best" of Rosanne Cash from her Columbia catalog is a difficult proposition for anyone, especially on a single disc. She traveled many roads aesthetically, from the rollicking (then) new country of Seven Year Ache to her flirtation with '80s pop on Rhythm & Romance to her free-rolling rock, country, and folk classic King's Record Shop to the more introspective material on Interiors and The Wheel. But Legacy has done a fine job, beginning with the title track of personal transformation of "The Wheel" and careening through her career. There's the gender-bending folk-country classic "The Way We Make a Broken Heart" (written by John Hiatt) and the title track of Seven Year Ache. Along the way there are stops at "Hold On" from Rhythm & Romance and duets with father Johnny on "September When It Comes" and Bobby Bare on "No Memories Hangin' Around." And the real hits, like "My Baby Thinks He's a Train" and "Tennessee Flat Top Box" are here, too. But it's in the tracks like "What We Really Want," "I Don't Know Why You Don't Want Me," and "Sleeping in Paris" where the balance and depth of Cash's contribution really come to light. This set also has a previously unreleased version of "Never Be You." There are 16 cuts in all, and each of them is a pearl. This is as fitting an introduction to an artist as country music has ever produced. She's ultimately unclassifiable, and one suspects from the candid comments she makes in Alanna Nash's liner essay that she likes it that way. Highly recommended.