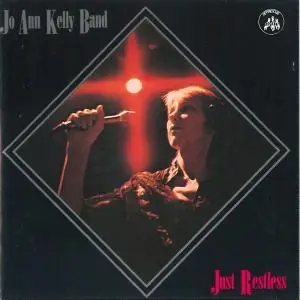 Jo Ann Kelly Band - Just Restless (1984/2019)
WEB FLAC (tracks) - 203 MB | Tracks: 10 | 36:13 min
Style: Blues, Rock'n'Roll | Label: Appaloosa Records
The rock era saw a few white female singers, like Janis Joplin, show they could sing the blues. But one who could outshine them all — Jo Ann Kelly — seemed to slip through the cracks, mostly because she favored the acoustic, Delta style rather than rocking out with a heavy band behind her. But with a huge voice, and a strong guitar style influenced by Memphis Minnie and Charley Patton, she was the queen. Born January 5, 1944, Kelly and her older brother Dave were both taken by the blues, and born at the right time to take advantage of a young British blues scene in the early '60s.