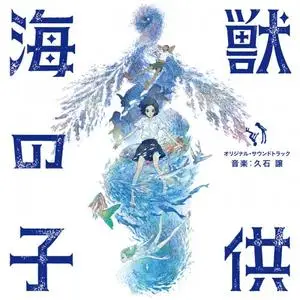 Joe Hisaishi - Children of The Sea (2020)
FLAC tracks / MP3 320 kbps | 42:50 | 182 / 99 Mb
Genre: Soundtrack / Label: Universal Music
Children of the Sea (Japanese: 海獣の子供, Hepburn: Kaijū no Kodomo, transl. "marine mammal children") is a 2019 Japanese animated film directed by Ayumu Watanabe and produced by Eiko Tanaka, with animation production by Studio 4 °C. It is based on the manga of the same title by Daisuke Igarashi, who also wrote the film's screenplay. It is Watanabe's first theatrically released film since Space Brothers #0 (2014), and the first animated film adaptation of an Igarashi manga. The film stars the voices of Mana Ashida, Hiiro Ishibashi and Seishū Uragami. Set by and in the ocean and themed on the mysteries of life, it depicts the connections between humanity and nature. It was released in Japan on June 7, 2019.