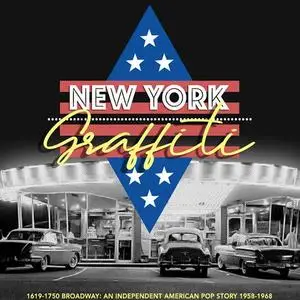 New York Graffiti 1619-1750 Broadway: an Independent American Pop Story 1958-1968 (2020)
FLAC tracks | 04:12:34 | 855 Mb
Genre: Pop, Oldies / Label: President Records
Some Americans reference the music of their parents from the late 1950s to mid-1960s as the American Graffiti generation. The term coined by George Lucas in his movie homage to that period and the youth coming of age during that time. And so RPM uses that reference as it's setting to focus on the records produced by a group of music companies operating in the 'tin pan alley' of New York from the Brill Building at 1619 Broadway and up around the block.A fascinating story emerges surrounding the growth of a group of independent US Publishing Companies, some 28 in number, the oldest of which Broadway Music was founded in 1914, and how by the end of 1968 all had come under the ownership of one, the Edward Kassner Music Company.