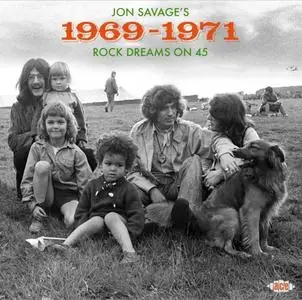 Va - Jon Savage's 1969-1971 ~ Rock Dreams On 45 (2019)
EAC FLAC tracks +cue, no log | 02:32:32 | 854 Mb
Genre: Rock / Label: Ace
Unlike the previous volumes in Jon Savage's series of double CD compilations, which featured music from an expansive mixture of genres, this latest edition is 100% rock, as Jon elaborates in the customary bumper 28-page booklet: In the late 60s, British pop and youth culture began to fragment into tribes. The divisions had always been there, even at the height of the supposedly classless mid-60s. I was an unrepentant rock fan. That was my tribe. I still bought Motown and reggae hits, but they were the hits: there was no deeper exploration. After Radio Caroline had gone, I d lost most of the connection to black American music as part of the wider pop experience that I d had in 1965, 1966 and 1967, even 1968.