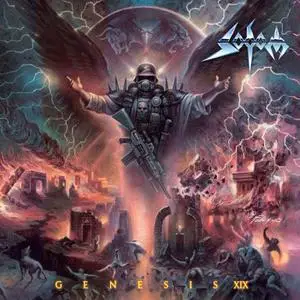 Sodom - Genesis XIX (2020)
Germany | MP3 CBR 320 Kbps | 125 MB
Thrash Metal | Label : Steamhammer
Nearly four decades after the birth of Teutonic thrash legends, Sodom, founder and frontman Tom Angelripper continues to set the standard for the genre. It's been four years since the band's previous effort, Decision Day, and album number 16, Genesis XIX marks Sodom's first as a quartet. The album welcomes the return of lead guitarist Frank Blackfire who last appeared on the band's second and third albums, Persecution Mania (1987) and Agent Orange (1989). Genesis XIX also marks the debut full-length for drummer Toni Merkel and guitarist Yorck Segatz.