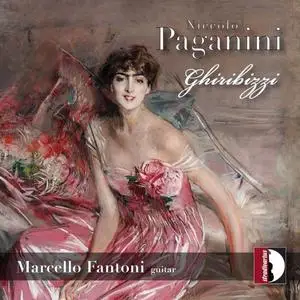 Marcello Fantoni - Paganini: 43 Ghiribizzi, MS 43 (2020)
FLAC tracks | 63:22 | 263 Mb
Genre: Classical / Label: Stradivarius
The 43 Ghiribizzi M.S. 43 is the last organic collection of works for solo guitar by Paganini. Written in Naples around 1820, they represent the last stage of a long journey into the guitar world beginning at least twenty years before when the composer was still far from being "Paganini", and was making his first steps into the musical world during the years of Napoleonic domination over most part of Italy. Although the technical demands of the 43 Ghiribizzi are generally inferior to those of the 37 Sonatas or the Grand Sonata, they are still pieces written by Paganini; so the musical results are rich in inventiveness, pleasant themes and perfectly idiomatic writing for the instrument. In the hands of a gifted guitarist, not only with excellent technique but with a plentiful dose of imagination and interpretative flair, they can be very enjoyable and of sure effect, as it is shown by the constant popularity that these 43 small delicious compositions have in the world of the contemporary guitar world.