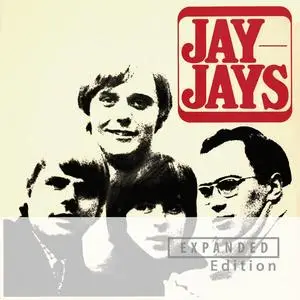 Jay-Jays - Jay-Jays (Expanded Edition) (1966/2022)
WEB FLAC (tracks) - 337 MB| MP3 CBR 320 kbps - 118 MB
49:38 | Rock & Roll, Rhythm & Blues, Beat | Label: Universal International Music
The Jay-Jays' only album basically combined their four first singles with five other tracks, though it somehow missed one side of one of the 45's, "Waauw!" It's uneven, heavily British Invasion-influenced rock, divided between originals and covers. The early Kinks in particular come in for heavy tribute; the group trying their hand at the early Kinks' numbers "Bald Headed Woman" and "So Mystifying," as well as basing their arrangement of Slim Harpo's "Got Love if You Want It" on the Kinks' cover. The Kinks' tunes are done rather lamely, and the group did better with some originals in a more confident, slightly garage-ish, sub-Anglo style, like "I Keep Tryin'," and the bound-to-be-misinterpreted "To-day I'm Gay."